The Many Applications of Pre-Engineered Metal Building Systems

Today's pre-engineered metal building systems provide a depth of design flexibility not found in steel buildings of the 1960s. Not only are today's metal buildings increasingly attractive; they provide room for facility expansion and business growth, and can meet a variety of unique project requirements, such as environmental control or clear span capacity.
In this post we will touch on how pre-engineered metal building systems are used in a range of applications today, and offer ideas for getting started on choosing the right type of construction for your facility.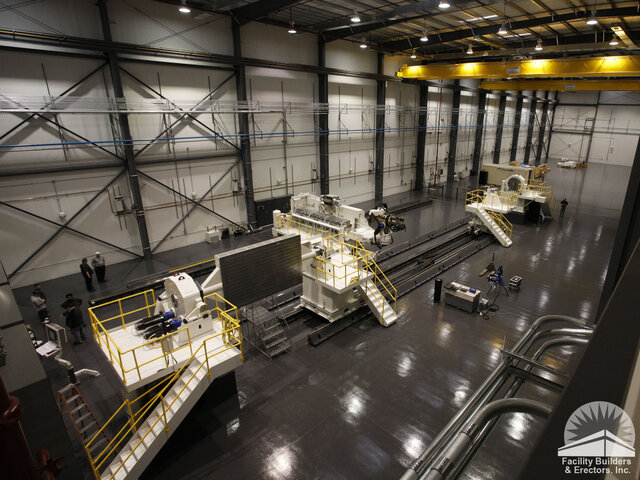 What are Pre-Engineered Metal Building Systems?
Pre-engineered metal building systems are made of custom-fabricated steel components that are shipped to the construction site and field-assembled by certified metal erectors. The resulting building, designed by the Architectural and Engineering teams, will meet the owner's unique requirements.
These pre-engineered components include structural systems, roof systems, mezzanine systems, and wall systems, all of which can be used in any combination to build a completely customized facility, for any use, of generally any size, height, and span.
Besides their renowned efficiency and affordability, pre-engineered metal buildings are sustainable, and are made of recycled steel--the only construction material today that can be completely recycled and re-used.
Furthermore, the steel products are treated with a variety of innovative protective technologies, offering an owner's pre-engineered building an extended life cycle and lower total cost of ownership.
Design Flexibility of Pre-Engineered Building Systems
A key feature of pre-engineered metal building systems is design flexibility; these buildings are able to accommodate expansion and growth, be aesthetically pleasing, and deliver on specialized requirements, such as environmental control.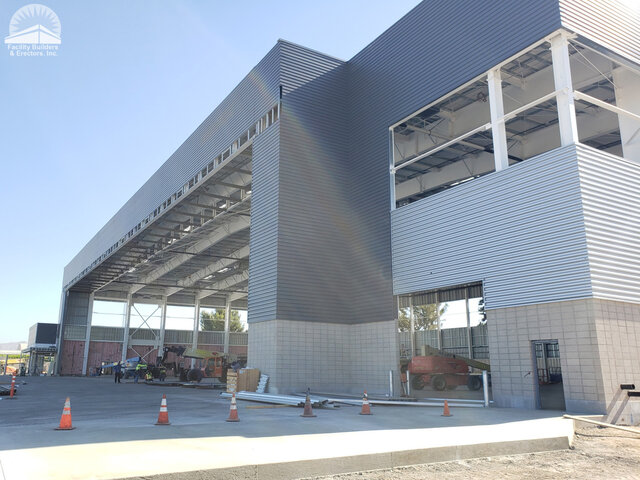 Architectural Diversity
No longer are pre-engineered metal buildings the boxy warehouses of yore. Today's pre-engineered building systems provide the flexibility for a wide range of design aesthetic, from bold angles and curves to decorative facades and striking colors, while delivering an extremely durable building.
The design options don't stop there - pre-engineered metal buildings can be blended with other building systems, such as concrete wall panels, depending on the desired aesthetic.
"Architecturally, there is a lot of diversity that can be achieved with the current products from Butler Manufacturing™," says Ken Thomson, Owner and President of Facility Builders & Erectors, Inc.; a premier Butler Builder® in Southern California since 1993. He believes that, when an architect embraces working with these elements, it can result in architecturally attractive buildings.
For example, Thomson sees wineries as an interesting business segment in California. "Many winery facilities are designed as enchanting adult destination centers where people can go to for anything from wine tastings to weddings," he says. "A lot of these wineries are made with some very creative pre-engineered metal buildings."
With some architectural innovation, a pre-engineered metal building can mimic a different structure. FB&E built a metal building that looks just like a circus tent. "It was called the Big Top, and had red and white stripes," says Thomson. "Its sole purpose is to provide birthday parties for kids. Fun building."
A memorable project was a bicycle repair facility for a local private college. The concept was for the finished building to become a community "garage" where students can bring in and repair their own bicycles to ride around campus. The result was a charming, free-standing pre-engineered metal building with roll-up doors and a masonry finish. Though on first glance it seems small and relatively simple, Thomson said a lot of thought went into the design of this community feature.
Technical Flexibility
Perhaps most important, pre-engineered metal building systems allow an owner to make future modifications or even expand a current facility, whether adding length, width, or height, or accommodating specialized equipment for a growing business.
"With Butler buildings, there is a huge flexibility in the clear span capacity, so the open floor area can be quite expansive," says Thomson. "Indoor sports facilities, refuse and recycling centers, aircraft hangars, anything that requires a unique interior space...a Butler pre-engineered metal building is uniquely qualified to accomplish."
Often owners require FB&E to build around an existing facility, without interruption of daily operations. This requires great care and planning on FB&E's part as Construction Manager, especially in highly sensitive environments.
"Some manufacturing environments have a high demand for environmental control; being able to control temperature and humidity within the structure itself," says Thomson. Installing overhead cranes and special equipment foundations under strict environmental controls requires precision planning and execution. "Being able to erect the steel quickly and insulate it makes pre-engineered steel an effective option to meet that demand."
Should You Build a Pre-Engineered Metal Building?
As an owner, choosing the right solution for your new facility can be overwhelming or unclear, with the range of available construction technologies, costs, and timelines.
This is why it pays to work with a reputable builder with decades of experience across many industries; someone who can walk you through variety of options available to you and your specific (facility) needs.
When you work with FB&E, all the details become clear and expertly managed, whether you opt for conventional construction or a pre-engineered metal building for your facility.
FB&E is a Butler Builder®, specially qualified in pre-engineered metal building design and construction with Butler's® technology. When you choose to build a pre-engineered metal building with us, it means you will benefit from our single-source responsibility for the whole shell of your building, from design to completion. "The single-source responsibility is a very unique element of the technology of the Butler product," says Ken Thomson.
Along with our reputation for excellence in Construction Management--encompassing all facets of building projects from start to finish--you will benefit from one expert point of contact, and one comprehensive team dedicated to your project's success.

Start Today
Call FB&E today to tell us about your project idea, and let's come up with the best solution for your needs, budget, and timeline. We'd love to build for you!
714-577-8060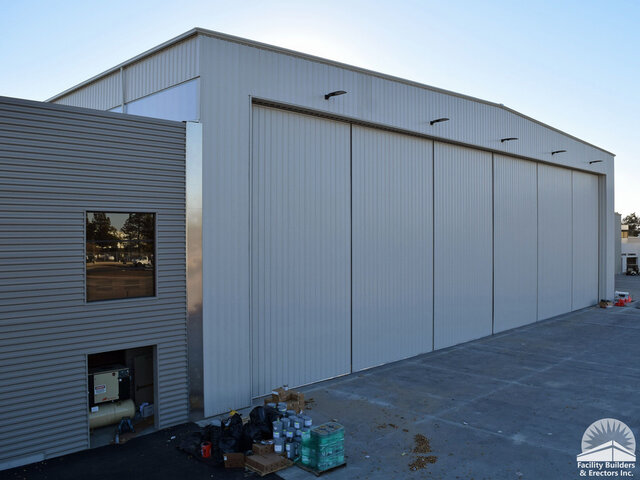 Published on October 13, 2021 | Comments: 0