Determining who to hire - and where to look - for your construction project can be both confusing and overwhelming. In this piece, we will outline some key differences, as well as the benefits of working with combination specialties for your specific project needs.
Hiring a general contractor or finding specialty subcontractors are all viable options to bring your project to life and both groups bring different skills to the table. On the surface, these two can seem very similar but the role they play in executing against your vision is very different.
General contractor and subcontractor differences are listed below to help you make an educated decision about who might be the best fit to hire for your project and its unique set of challenges and needs.
General Contractor A general contractor is responsible for the project from start to finish. A general contractor can be a single person or a company; either way, this role has complete control and responsibility for the project and any work performed on the job site.
Typical tasks that the general contractor will perform include:
• Assembling the overall cost of the project
• Preparing the schedule to deliver the project
• Plan and coordinate the details of the project
• Communicate with owners, consultants, building inspectors and subcontractor teams as the project moves forward
• Provide accurate record-keeping of project details,
• As well as manage the quality of the project and jobsite as well as team safety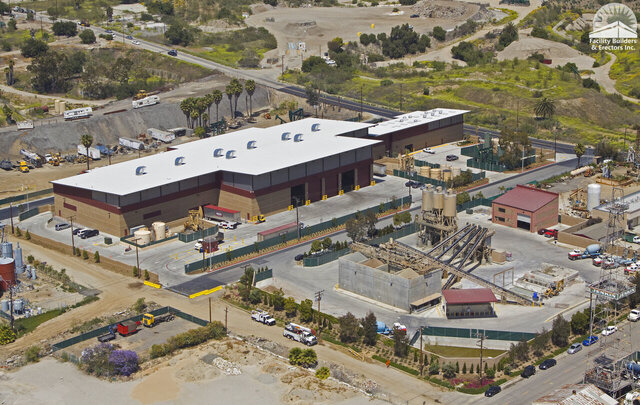 Subcontractor A subcontractor is typically hired for specific needs within a project. Just like a general contractor, a subcontractor can be a single person or a larger company. Subcontractors focus on niche sectors within construction sites. For example, one might have a subcontractor for things like tile work, plumbing, steel erection, roofing, site work, electrical work, and items of that nature.
What's the Difference? Simply put, a general contractor and a subcontractor can work on the same job, but their responsibilities are different. A contractor manages, from multiple angles and handles all details that arise whereas a subcontractor typically is hired by the general contractor to focus on that specific subcontractors' field of expertise.
Wait, What's an Erector, then? An erector, or steel erector, is considered a trade specialty (or subcontractor). Few general contractors are confident enough to construct a pre-engineered metal building (PEMB), most contractors rely on professional steel erectors to execute portions of the project. Large buildings, commercial or industrial, require the skill of an expert erector to ensure proper assembly and optimal integrity of the large metal structure.
So, What about a General Contractor Who is Also a Subcontractor? There are some individuals and companies skilled enough to wear both hats. That is, there are some general contractors that also specialize in specific trades. Facility Builders and Erectors (FB&E) is one of them, specializing in steel erection while serving as the general contractor for projects. You could almost consider this a two-for-one: skilled-labor, top-notch management, and competitive pricing - all under one contact!
• As a General Contractor, FB&E provides a single source of accountability with every project. FB&E coordinates all construction activities with owners, architects, and engineers. That includes day-to-day oversight of the job site, sub-contractors, and trade specialists to ensure complete and transparent communication throughout the build of the facility. In addition, serving as a liaison to city agencies and local utilities, FB&E provides service, soup-to-nuts from start to finish with each build.
• As an Erector, FB&E employs a full-time crew of dedicated, professional Pre-Engineered Metal Building (PEMB) erectors. Erectors are responsible for installing all elements of the PEMB which include steel frames, secondary steel, seismic bracing, insulation, roof sheeting and accessories, wall sheeting and accessories, all flashings, trims, gutters, and downspouts of buildings and structures. Erectors are highly skilled in all facets of the steel structure assembly process. The position requires a great level of training which guarantees the building shell is completed by a single entity, ensuring the structure is assembled properly and will provide years of performance with the highest structural integrity.
Because FB&E builds many metal structures each year, they have a team of erectors that allows for competitive pricing, responsiveness to timelines and constraints, and the added ability to ensure quality control on "Critical Shell Components" of a building. Occasionally, FB&E will have more work than a full-time crew can complete. As part of their commitment to service, FB&E will subcontract work out with top steel erectors near specific sites. It's imperative to note that FB&E holds themselves responsible for all subcontractors on their job sites and the performance of their work as a part of the whole building process. All erectors working with FB&E, full-time or sub-trade, are skilled, OSHA trained, manufacturer certified, and the best in the industry.
Integration and years of experience as a general contractor and steel erector allows Facility Builders & Erectors to meet and exceed owner expectations on industrial, commercial, and community projects.
If you need help navigating your next project, reach out to the Facility Builders & Erectors' team today!

714-352-4981
Published on October 27, 2020 | Comments: 0