Building Maintenance
Facility Builders & Erectors, Inc. (FB&E) works with several industrial users and property owners every year under the general definition of 'Building Maintenance'.
Building Maintenance is inclusive of Repairs, Maintenance, Renovation, and Capital Expansions.
Building Maintenance can range from simple tasks such as adding a door or an office to more general repairs. These repairs can include electrical, mechanical and plumbing systems, security enhancements, repainting, periodic roof maintenance and inspections, parking lot repairs and re-striping, as well as landscape enhancements.
Front Office Maintenance Before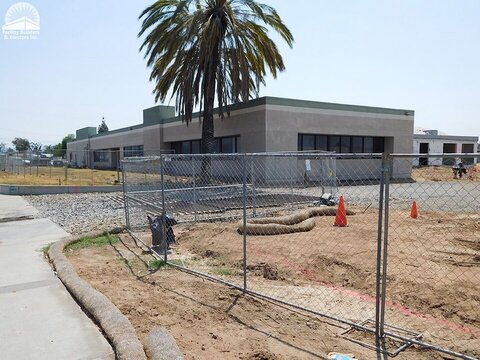 Front Office Maintenance After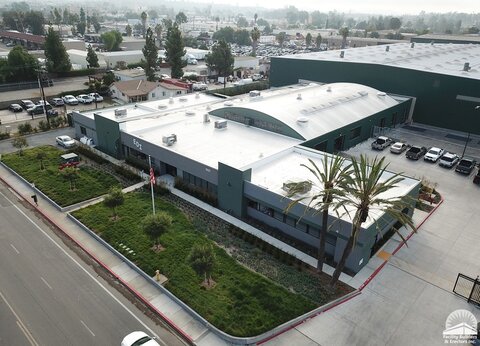 Renovations may include energy retrofits, ADA accessibility improvements, equipment replacement, foundations and utility infrastructure for new operation equipment, changes in the architectural appearance of the building through fresh color schemes, alternative materials or modified architecture.
Capital expansion projects may include complete building additions, whether that means going vertical or expanding the building footprint entirely. Many of our clients utilize complex machinery in their processes. To that end, FB&E can provide concrete pits and foundations, utility runs including water, compressed air, drainage, ventilation, fire protection and any specialty piping to support the machinery needs.
Waste Management Maintenance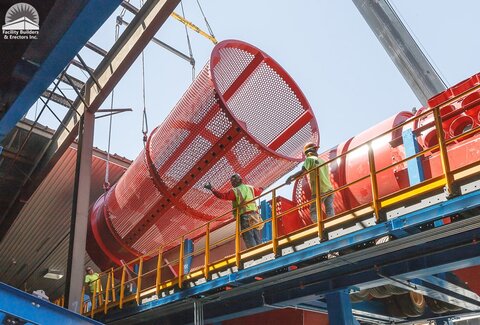 Often times, as business functions change and evolve, it is critical to rework the office and operation environments to support the business needs. Long term owners of facilities know the value of maintaining these assets and keeping them in top condition. New technology, new products and improved energy efficiencies can all enhance a building's value throughout the years.
95% of these Building Maintenance projects involve active work sites, where business operations are in full swing. Facility Builders & Erectors, Inc. has over 25 years working in and around active site activities and have team members that are well versed in the extra communication and safety requirements that need to be taken into account to ensure all work (construction and general operations) can be delivered safely and timely. Developing a project delivery strategy that recognizes and respects the needs to keep a business operating is a critical component of providing Building Maintenance projects.
Office Maintenance Exterior
Office Maintenance Interior
Office Maintenance Kitchen
With more than 60 employees (and more than half of that number in the field), Facility Builders boasts one of the best modifier rates (EMR) in the construction industry. This doesn't happen by accident, but rather by embracing and supporting the culture of safety in everything we do. Especially when working on active sites, our safety protocols work to everyone's benefit.
Reroof Maintenance Before
Reroof Maintenance During
Reroof Maintenance After
Need to do a re-roof? Did you know a Butler MR-24 Standing Seam Roof is one of the finest roofing systems in the market today? MR-24 roofs have been in use for more than 40 years and continue to be the lowest cost system over the life of the building. These high-performance roofs can go over conventional roofs and metal roofs. They can be easily designed with R-30 and higher insulation values, creating more efficient interior environments. If need be, we can make a site visit to put our eyes on the current buildings and take time to assess all the variables that go into a Building Maintenance project.
All projects follow a similar path, usually starting from a simple idea or business needs. What are your needs? Do you need a conference room? Do you need a Class 1,000 clean room laboratory space? Need to expand your production lines, warehouse space, or vehicle maintenance bay? If you have an idea that needs a new facility space to bring it closer to reality or perhaps you are trying to figure out the best place to start? Give us a call and we'll be happy to discuss a delivery process to meet your site-specific needs.
Waste Management
Waste Management Expansion