LA County Substation
New 14,270 sf single story, 24 ft. masonry Substation built to accommodate anticipated mass growth, and to serve new and existing commercial and industrial developments in the area.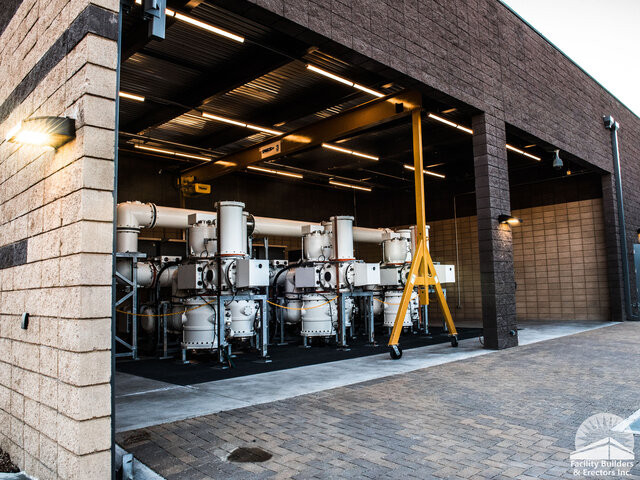 The Substation includes 320 sf CIP basement to manage heavy conductor wire feeding the project.

The Substation is designed to house primary transformers outside and electrical equipment enclosed within.
|

Printer friendly