Facility Builders and Erectors Images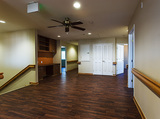 The in-patient care facility interior hallway showcases wood finishes and Guldmann Equipment. The house includes a laundry room, kitchen, living room, and five bedrooms.
FBE constructed the group home for disabled individuals, featuring a full kitchen. The care facility has a wood frame structure is completely handicap accessible.
FBE site employees are setting the rebar for the Brea war memorial walk of honor dedicated to Brea's Veterans. The walk stretches 120 feet of engraved stone pavers, leading to the granite monument.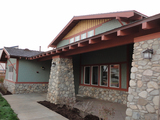 Facility Builders has been constructing a Live in Care facility that will be the home to five individuals in the San Gabriel Valley.
Pre-engineered metal framed solar parking structure featuring photovoltaic solar panels, located on the upper level of the building.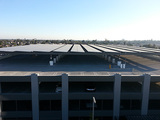 FBE erected pre engineered framing for a solar parking structure. Pictured are the solar panels located on the roof top of the parking structure.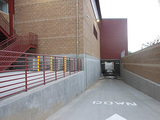 Facility Builders has extensive experience working with transfer station facilities. Pictured is a completed transfer station load out tunnel.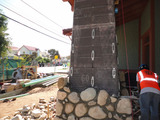 FBE constructed a group living facility for public works. Skilled Facility Builders employees inlay natural stone masonry.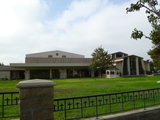 A pre-engineered metal building exterior of a 13,265 square foot gymnasium, erected with a 2,550 square foot second story mezzanine.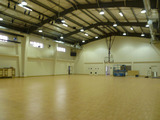 A multi-purpose metal building constructed with an insulated roof system, with a combination of horizontal box rib exterior wall panels and concrete stucco.
The 50 foot tall aerospace manufacturing facility is being erected. Extensive site paving was required and the use of top running cranes.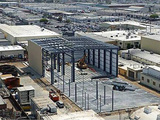 The 38,000 square foot pre-engineered aerospace manufacturing facility includes: site paving, mezzanine, equipment foundation, utilities, and cranes.