Facility Builders and Erectors Images
FBE construct a craftsman style lodge for the children of East Los Angeles County. The interior is equipped with a custom wood burning fireplace.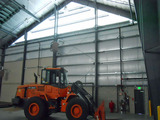 FBE constructs the interior of an 8,000 square foot material recovery facility with a passive ventilation system and natural lighting.
The pre-engineered metal fuel island with canopy is equipped with an electronic card reader. The fuel island has a 10,000 gallon capacity.
The pre-engineered metal material recovery facility is being erected by Facility Builders and Erectors employees during the winter. Facility Builders has experience with pre engineered building erection similar to the MRF.
The 12,236 square foot pre-engineering metal building includes an office building and shop. The pre engineered material recovery office facility is located in Big Bear, California.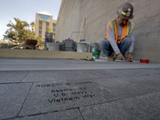 FB&E site specialist lays down stone pavers, engraved with dedications to veterans. The design build project was constructed as a memorial to veterans.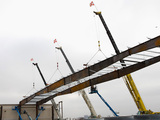 FBE erectors lifting the first steel building frames for Orange County airplane hangar. These rigid frames span 260 feet, creating the clear span needed for the aircraft.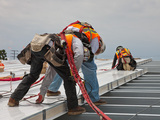 FBE erectors installing 8 inch thick 40 foot long insulated roof panels on a state of the art aerospace manufacturing facility.
On time and under budget, FBE constructed a recycling facility with a pre-engineered metal building including architectural masonry and wall light-panels. The refuse and recycling transfer station is located in Signal Hill, CA.
FB&E worked with a renowned cosmetic surgical organization constructing a surgical suite requiring details for client comfort and meticulous procedures.
FB&E constructed the AVIS car rental airport leasing location built to compliment the fast-paced and vibrant energy of Las Vegas.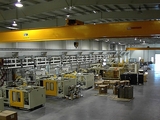 Large high volume injection molding facility with special equipment foundations & heavy load mezzanines combining tilt-up & steel building construction.